Do you love Think Goodness? We're looking for Brand Ambassadors to share what they love!
Become an Ambassador for $39 USD
Become an Ambassador for $39 USD
INCLUDES:
💛 FREE TG Product Pack! (over $185 USD retail)
💛 25-30% everyday discount
💛 25-30% commissions (paid weekly!)
💛 Your own personalized online shop
💛 Unique referral code to share a 20% savings
💛 Extra 15% off your first order*

*Promo code emailed immediately after enrollment must be used in first 7 days.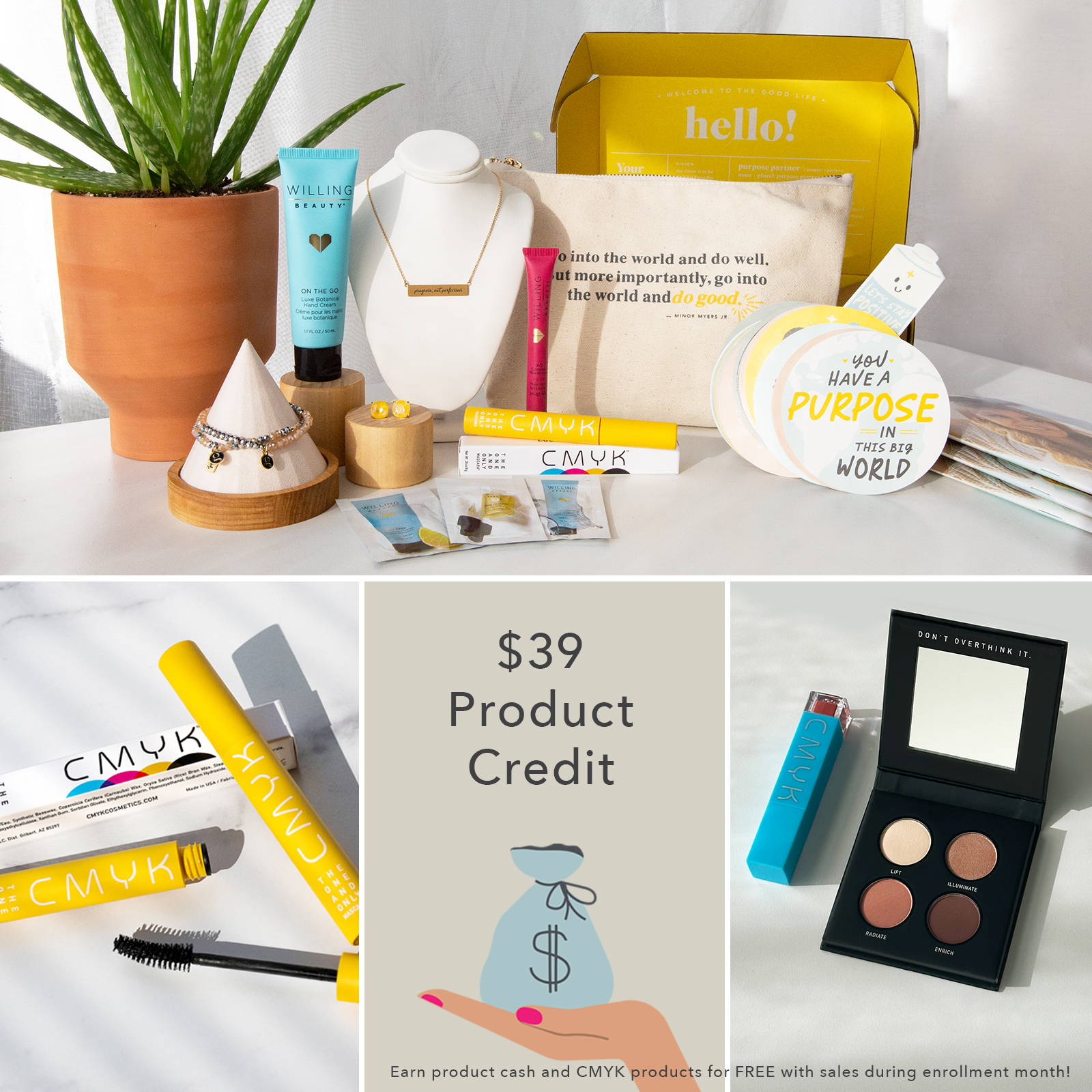 Exclusive discount on everything you purchase!
25-30% weekly commissions on everything you sell!

Get rewarded for sharing and selling!

A personalized referral link/code you can share with friends and family to share a 20% off savings on their first order!

A personalized website you can share with friends and family where you will make commissions on every order!

We're here to help! We want to ensure you are fully supported during your journey with Think Goodness!

Interactive tool for sharing social media content!
Be a part of a fun and life-changing community committed to doing good and making an impact.
Why Become an Ambassador?
Our brand ambassadors - we call them Purpose Partners - embody goodness in every sense of the word. They love our products, share what they love and help make actual impacts - both big and small - through the donations created by the products they share.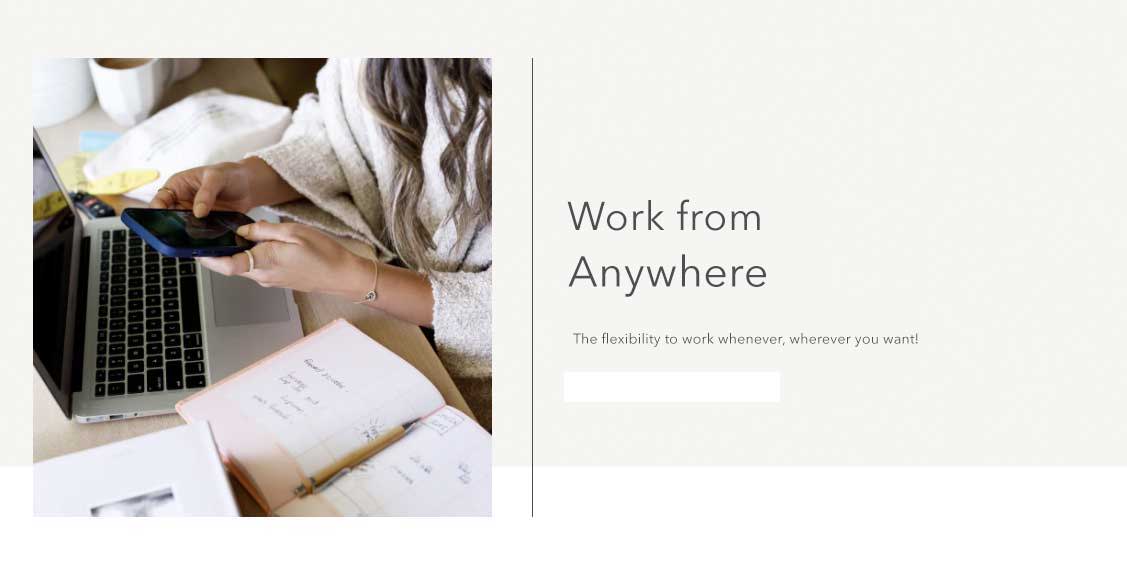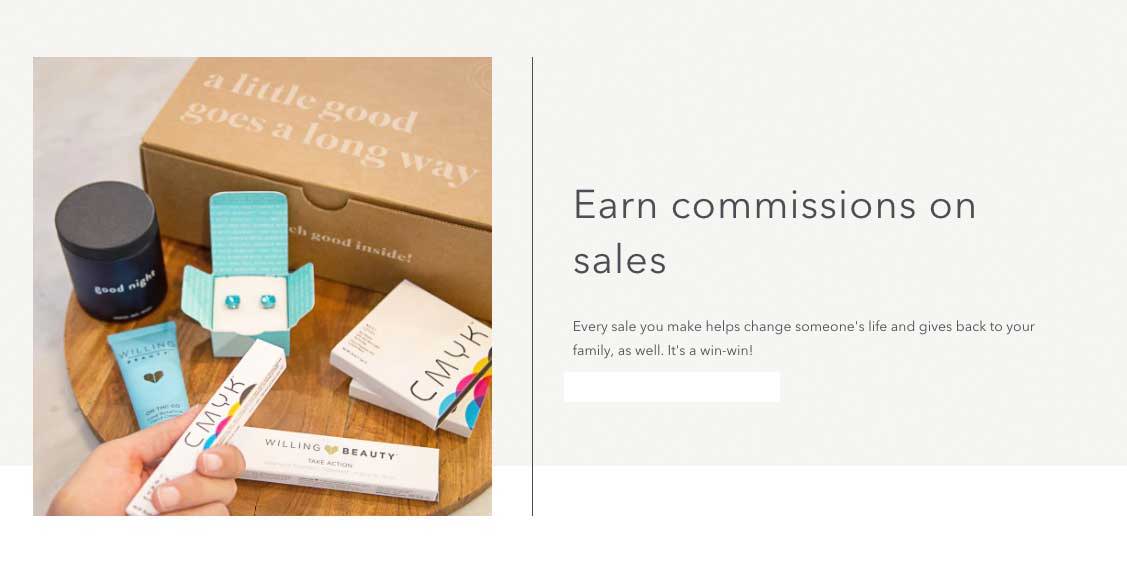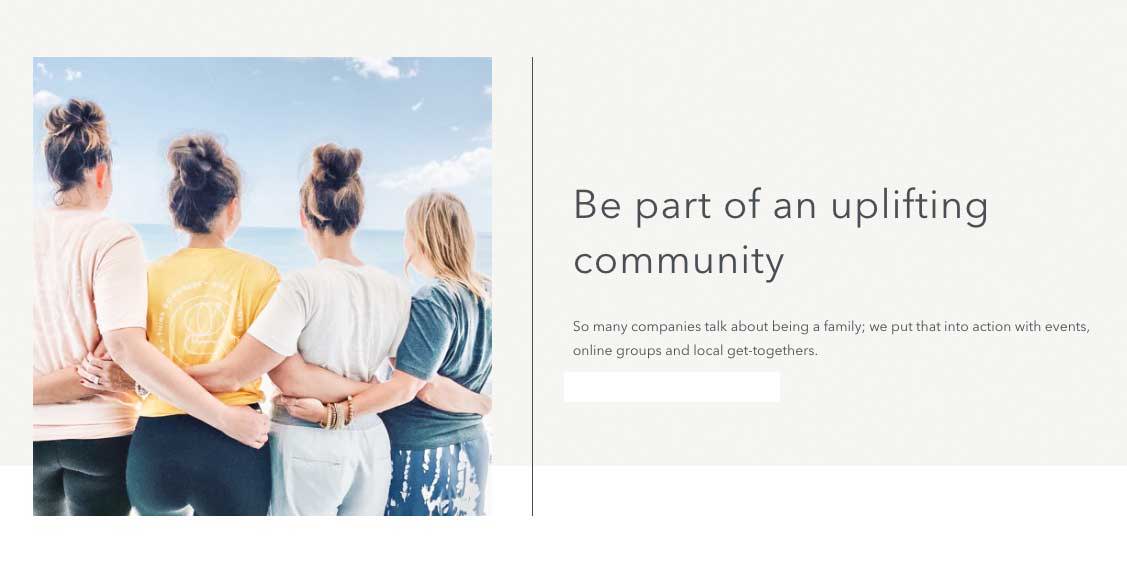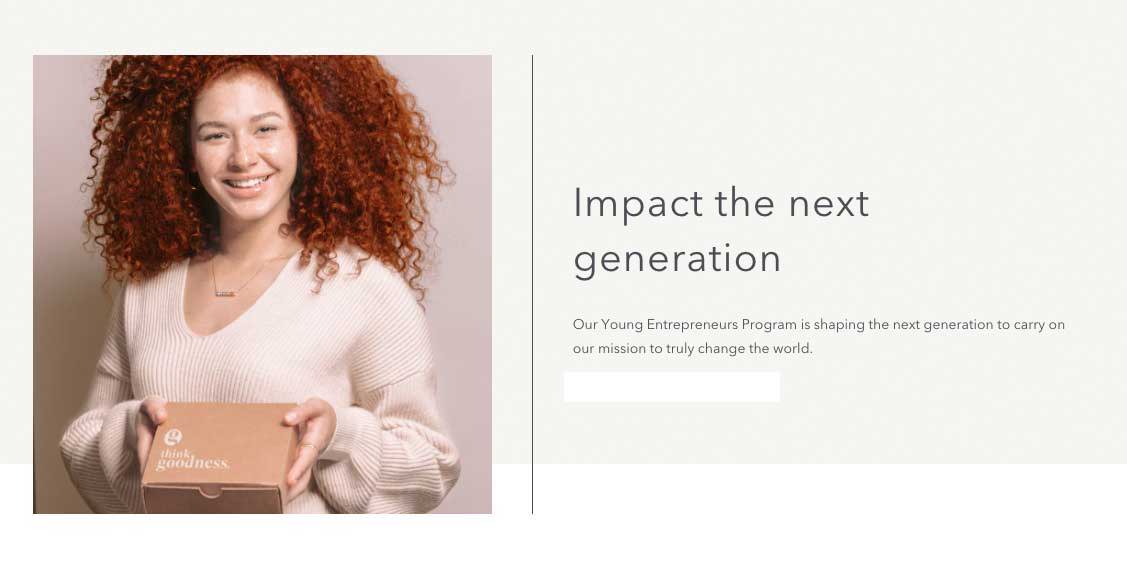 Our Purpose Partners come from every walk of life. Regardless of whether they joined Think Goodness for a full-time career or as a side hustle, one thing is true for all - the Purpose unites the Partners, and together, we're changing the world.



Actual earnings can vary significantly, and the power to determine that is totally up to you! Depending upon time committed, skill level, and other factors, the Think Goodness opportunity can be whatever you choose to make it. Income discussed in testimonials may not reflect business expenses and other considerations. Please review our complete Income Disclosure Statement here.

The adventure started exactly 9 years ago in October 2013. What a blessing it has been for me and my family. It has allowed my husband to be a stay-at-home dad and have one of us always present for our kids. It has given us more than financial stability but the opportunity to work our business as a family.

...And then I became part of an amazing community of women empowering each other and Founders that put people before profit. Everything happens for a reason, and I am so thankful I was at that fundraiser luncheon in April 2014 when I saw Origami Owl for the first time. Best decision ever!

Being a Purpose Partner means endless opportunity, instant community and support, personal development, and giving back on a global scale. Think Goodness enriches my life and those around me, because when you put goodness out into the world, you surely receive it back in the many facets of your life.
What is a Random Act
of Goodness?

Small acts to uplift someone in need or bring joy to someone's day; or big acts that impact someone's life for the better.
To see more Random Acts of Goodness, follow @GivingGoodnessFoundation and #RandomActsOfGoodness
We're here to help! Check out the FAQs below, or contact the Support Team!
What is a Purpose Partner?
Brand Ambassadors – we like to call them Purpose Partners – are people who join our Think Goodness community and embody goodness with every sense of the word. They make an impact through their sales – big and small – by sharing about Think Goodnes
How do I become a Brand Ambassador?
You can enroll here. You'll be asked to answer a few questions and select a mentor. If you don't have a mentor, you can enter your zip code to find someone in your areaclose! As soon as you check out, your Brand Ambassador account will be active, and you can start sharing and earning immediately!
What are the benefits of becoming a Brand Ambassador?
- 25-30% everyday Purpose Partner discount

- 25-30% commission for all retail sales

- Ability to earn bonuses and incentives

- Unique referral link/code to share a savings with your friends and family

- FREE One-year TG Technology Suite*
* The TG Technology Suite renews each year on your anniversary at $39 USD
Can I sign up as a Brand Ambassador if I live outside of the U.S. and Canada?
No. At this time, Think Goodness products are only available in the U.S., Canada and U.S. Territories.
Is there a minimum I need to sell to be a Brand Ambassador?
There are no monthly sales minimums to earn retail commissions. There is a TG Technology Suite Renewal of $39 charged on your anniversary date.
Note: Brand Ambassadors who decide to build a team are required to maintain a monthly sales minimum of 100 PV. Please reference our Policies and Procedures for more information.
Think Goodness pays commissions and bonuses via PayQuicker, LLC. Your weekly and monthly commissions and bonuses will be deposited directly into this FDIC insured account. You will receive a company Visa Debit Card linked directly to your PayQuicker account upon registering for PayQuicker. You can use this Visa Debit Card or transfer your funds to your personal banking account.
Your retail sales will be calculated and paid out on a weekly basis on the Friday following the close of a commission week. The commission week starts on Sunday at 12:00 a.m. CT and ends on Saturday at 11:59 p.m. CT. If the payment day falls on a legal holiday or weekend, the retail sales commissions will be paid on the next regularly scheduled business day.
Your monthly commissions and bonuses (if applicable) will be calculated by the 10th of each month for the month prior. If the 10th falls on a legal holiday or weekend, commissions and bonuses will be calculated prior to the next regularly scheduled business day.
How does the referral code work?
Every Brand Ambassador is given a unique referral link code to share with your friends and family. This referral code/link gives each person you share it with a special savings on their very first order with Think Goodness. Once they place an order, you receive a reward! It's a win-win!
For the current referral offer, go to the Referral-Program page.
P.s. – your customers can refer-a-friend, too and share the same savings!
What happens if I decide that being a Brand Ambassador is not right for me?
Being a Brand Ambassador – AKA Purpose Partner – is a personal choice and we are here to support you in your decision! We understand that situations and interests change over time. Should you wish to terminate your Purpose Partner account, please contact our Support Career and Guideline Team.