Hot
New
Save 50%
Out of stock
Snowflake Ornament Living Locket Holder
GOOD TO KNOW
DESCRIPTION
This year, and for years to come, you can tell your story on your Christmas tree! This adorable snowflake ornament is attached to a white ribbon to hang it on your tree. Simply attach your Living Locket® to the middle, add your favorite charms and let your story shine! Note: We recommend using a Large Round Living Locket without a movable bail. A Medium and Petite Locket work great, but don't fill up as much of the open circle.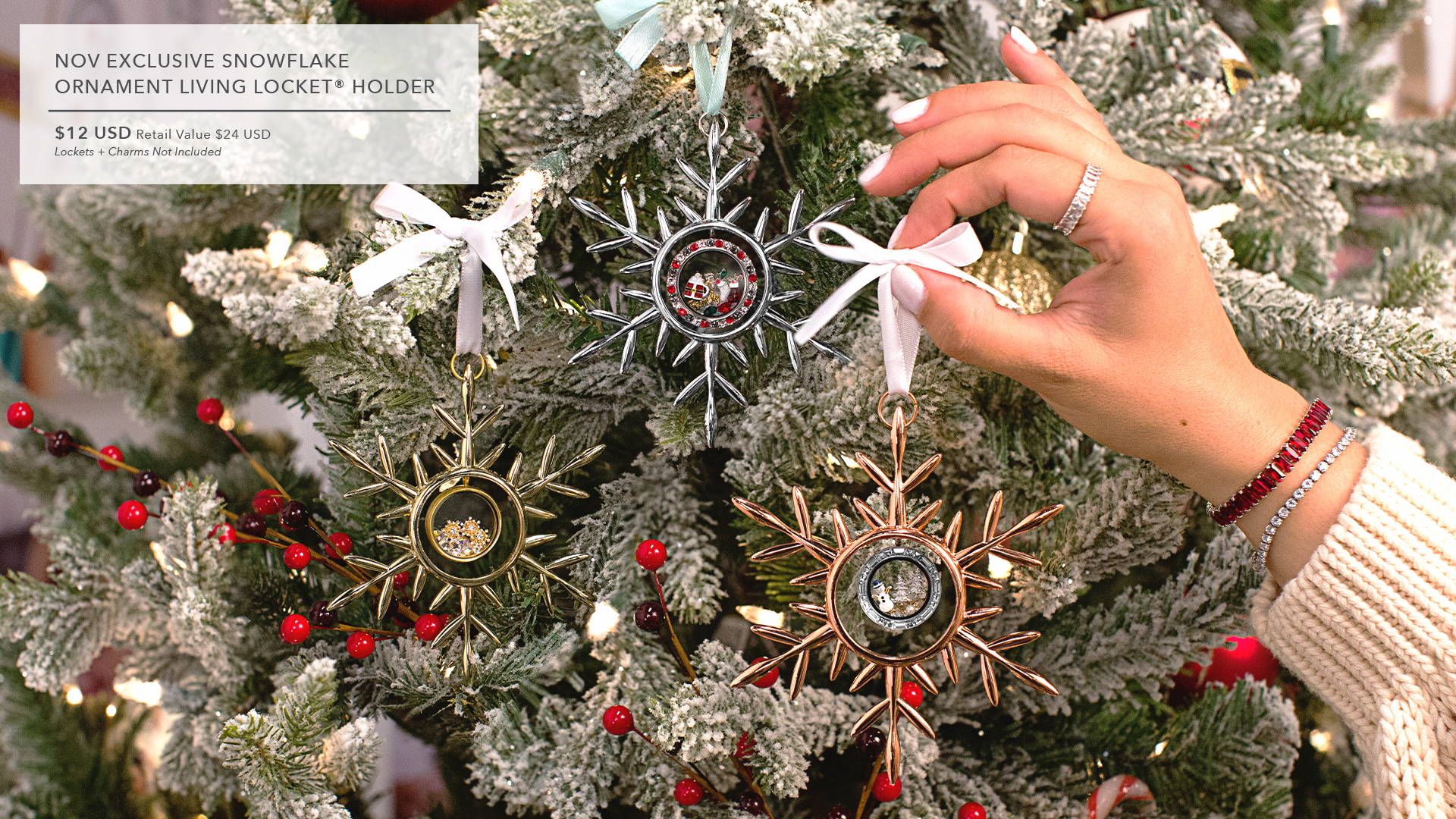 DETAILS
AVAILABLE
Limited Time Offer
INCLUDES GIFT READY PACKAGING
MATERIAL
Zinc Alloy, Polyester
BRAND
Each piece of Origami Owl Jewelry was thoughtfully designed and created with meaning to mix + match, capturing every story and style. Build a customized look for yourself or as a gift to spread love and kindness.
LEARN MORE